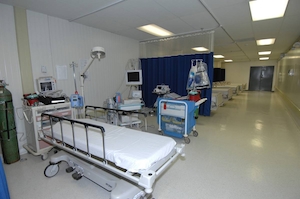 The need for adjustable hospital beds will increase in the next 15-20 years, as the country's population of those who are 65+ will be increasing at a higher rate than ever before.  According to the California Healthcare Foundation, the number of senior citizens that state alone will more than double, reaching 8.8 million by the year 2030.
The increased need for affordable adjustable hospital beds will continue to be a challenge for medical professionals and caregivers who are already balancing smaller budgets with an increased need for care.  Leasing hospital beds is an attractive option as we move into this new era of aging Baby Boomers.  With an aging population of patients who will continue to see increased problems with chronic medical conditions like diabetes and arthritis, having access to affordable and technologically advanced beds will be a big area of concern for many healthcare providers.
Leasing the latest adjustable beds gives medical professionals the ability to quickly reduce or expand their available space without having to make any major investments or losing money on equipment that isn't needed.  Plus, they can always have the latest styles and functions available for their patients, without having to make a big cash investment.  FinancingMED provides assistance in the acquisition of adjustable hospital beds and other medical equipment.
Resources
California Healthcare Foundation