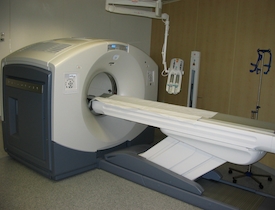 Advances in medical imaging equipment in recent years have led to more and more types of machines being used to help diagnose difficult medical conditions.  Thanks to the highly efficient and accurate medical imaging technology that is in use today, patients and physicians can take advantage of powerful equipment like MRI machines, CT scanners and diagnostic ultrasound machines.
One of the biggest advances in imaging equipment is the creation of smaller, more portable imaging devices that can be easily used in smaller practices and other clinical settings.  Instead of having patients go to the hospital for x-rays and other types of imaging services, physicians with their own imaging equipment can easily perform what they need right at their doctor's office.
The cost of purchasing generally medical imaging equipment can be difficult even for the largest practices.  Leasing is an attractive alternative that makes it possible to keep up with the latest imaging technology without having to buy and upgrade your equipment every few years.  FinancingMED provides assistance in the acquisition of all types of coronary angiography equipment, including exam chairs, digital refraction systems, tonometers and ophthalmic ultrasound machines.
Resources