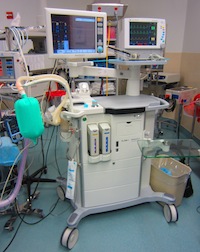 The medical equipment leasing industry has been growing consistently in recent years, as more medical professionals are opting to lease instead of purchasing all of the equipment needed to keep their practice running.  Technological advancements and the current economic climate have led to dramatic price increases for many of the most popular types of medical equipment, making it challenging for small practices and even large medical institutions to buy what they need.
Leasing medical equipment makes it possible to get all of the supplies and equipment that are needed in a medical facility without having to make a big cash investment.  Thanks to improved interest rates, faster approval times and wider availability of credit, many medical professionals can easily get the latest equipment.  This is especially important for startups and those who are opening multiple locations at once.
The field of medical equipment leasing is expected to continue growing as more and more medical professionals enter the market looking for top of the line equipment and tools for their practice.  FinancingMED provides assistance in the acquisition of all types of medical equipment leasing, including x-ray machines, ultrasound machines and medical supplies.
Resources
Equipment Leasing & Finance Foundation