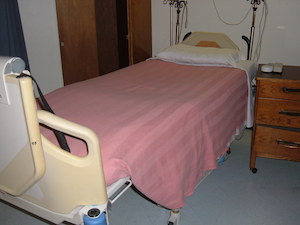 According to recent reports, the cost of furnishing a medical practice with medical furniture and office equipment can be one of the biggest expenses that new practice owners face.  Medical furniture leasing has become increasingly popular with private practices and other medical facilities.  Leasing instead of buying medical furniture can help medical professionals become operational without making a huge investment in furnishings.
Medical furniture covers much than just adjustable beds and exam tables.  Most medical practices rely on many different types of medical furniture on a day to day basis.  It can be tough to know what the future will hold for a practice that is just starting out, making it difficult to know whether it's better to lease or buy your furniture and equipment. It's important to think about your long term needs and plans for the future.
Leasing medical furniture instead of purchasing it ensures that you always have the latest designs, technology and the most functional furnishings for your practice.  FinancingMED provides assistance in the acquisition of all types of medical furniture, including adjustable beds, exam tables and office equipment.