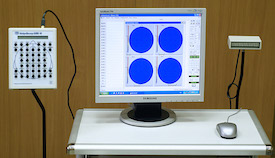 A report published by Global Industry Analysts (GIA) found that the market for neurological equipment, including EEG and EMG machines, is predicted to reach $1.2 billion by the year 2020.  This projected growth was determined by a rapidly growing aging population and the increased prevalence of neurological diseases that require brain function monitoring.
While the demand for neurology/EEG/EMG devices will continue to grow, the cost for the latest and greatest technology will not be slowing down anytime soon.  Recent reports predict that the market for neurology medical devices and equipment is expected to reach $7.3 billion in the US by 2018.
Medical practices that specialize in neurology should take advantage of all the latest innovations in monitoring devices and diagnostic equipment available in order to get the most out of new ways to diagnose, treat and monitor common neurological conditions.  FinancingMED provides assistance in the acquisition of all types of Neurology devices, including EEG and EMG systems.
Resources
Global Industry Analysts, Inc.